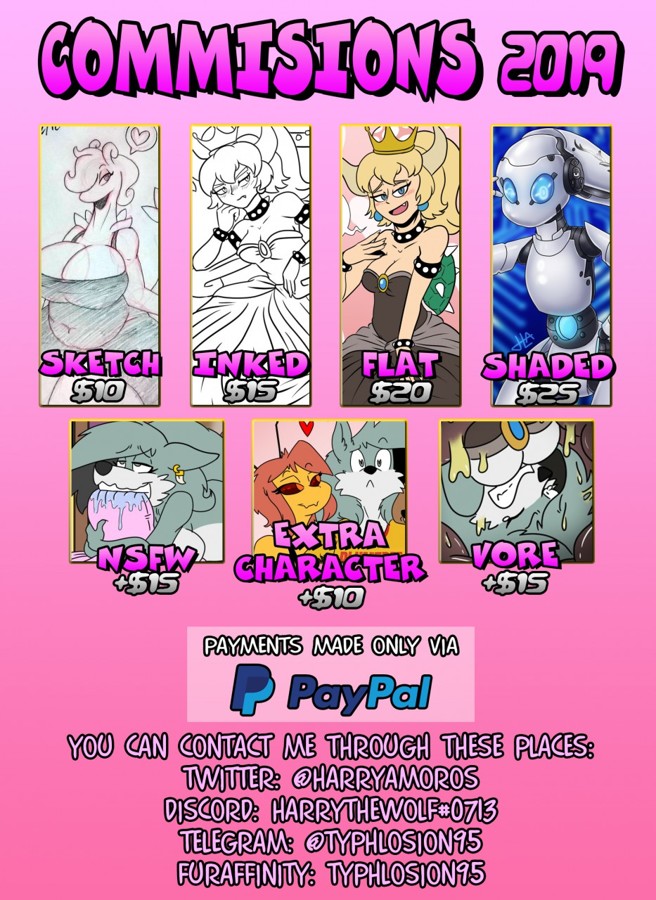 All prices are in United States Dollar (USD)
Payment is exclusively via PayPal, to arrange another payment type, contact me.
I know most people do not trust very well the artists they commission, so instead of making you pay before anything, I'll work on the drawing and when it's half way of completion, I'll ask for payment. Won't ask for payment after finishing the drawing because it can lead to me working and having to not getting paid. This is just to avoid scams and giving a secure method.
WHAT I WILL NOT DRAW:
Toilet Play, Water Sports and Scat
Inflation
Extremely gory stuff
Most vehicles